Invitation to CASEE Conference 2023
Registration for CASEE Conference will open soon!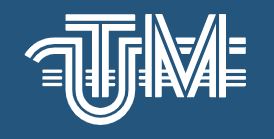 "Smart Life Sciences and Technology for Sustainable Development"
28 - 30 June 2023, Technical University of Moldova, Chisinau, Moldova
CASEE Board would like to invite you to the next CASEE Conference, which is hosted by Technical University of Moldova in Chisinau, the capital city of Moldova. The confirmed period of the conference is 28 - 30 June 2023. CASEE General Assembly will be held on Friday, June 30, 2023.
The conference website is available at https://utm.md/the-13th-casee-conference-smart-life-sciences-and-technology-for-sustainable-development/