"Sustainable Agriculture and Food Production in the Danube Region", Cluj-Napoca on May 3-5, 2012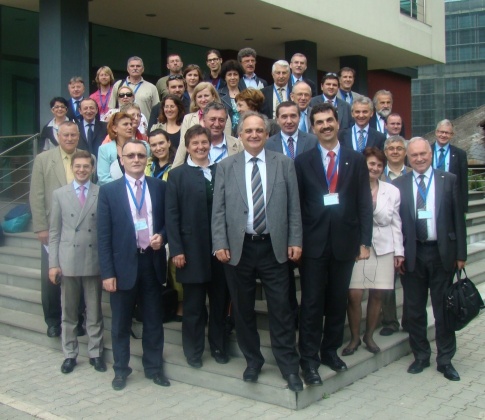 During the last 25 years agriculture, as well the Food production and productivity, have changed dramatically in Central and Eastern Europe countries related to the Danube region.
Sustainable agriculture integrates three main goals: the environmental health, economic profitability, and social/economic equity, where policies and practices have a key contribution, where people, from farmers to consumers, share this vision and contribute to it.
The 3rd CASEE Conference 2012 was hosted by the USAMV - University of Agricultural Sciences and Veterinary Medicine of Cluj-Napoca, one of the most successful universities in Romania, recently classified as fist class of excellence for its "advanced research and education".
The aim of the conference was to provide a forum to disseminate knowledge and new insights on the sustainability of agriculture and food production in the Danube region, in a complex context: from agrifood chain production, to animal nutrition and health, as well their ability to reach the needs of future generations living in this region.
Nearly 150 participants from 7 countries (Austria, Poland, Czech Republic, Croatia, Hungary, France) registered for the conference, including rectors, vice-rectors and deans from the most relevant Universitites of Life Sciences in the Danube region.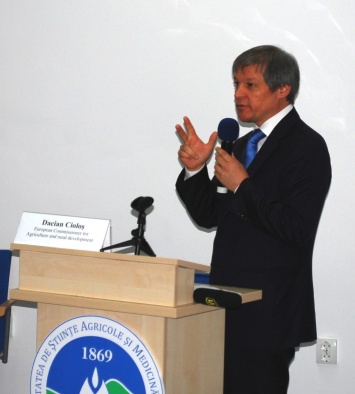 The opening ceremony was chaired by the hosts' rectors, Prof. Doru Pamfil and by Prof. Martin Gerzabek, the President of CASEE, the President of Danube Rectors' Conference and Rector of BOKU, the University of Natural Resources and Life Sciences, Vienna. High level representatives, like Dacian Cioloş , European Commissioner for Agriculture and rural development, Cristian Hera , Vice-president of the Romanian Academy, Vasile Puscaş, former chief negotiator of Romania to EU, presented key lectures regarding policies and strategies for sustainable agriculture, and their scientific support in the Danube Region.
The second part of the morning session offered a more scientific approach: Prof. Ika Darnhofer (BOKU, Vienna) focused on "Sustainable agriculture: balancing natural and social sciences ", Prof. Ioan Negruţiu (ENS, Lyon) on "Interdisciplinarity for the short- and the long-term: targeting natural resources at regional scale " and Prof. Carmen Socaciu (USAMV, Cluj-Napoca), on "Food System concepts in a changing world ".
On May 3 and 4 a total number of 23 oral presentations, divided in 3 thematic workshops: Sustainable agriculture A, Sustainable agriculture B and Food Production, Control and Valorization, were held. In addition Phd students presented posters with their research outcomes.
The workshop "Sustainable agriculture A" waschaired by Ika Darnhofer (BOKU, Vienna), Pavel Tlustos (CULS, Prague)
The workshop "Sustainable agriculture B" was chaired by Erika Csakine Michéli (St Istvan University, Gödöllö), Marija Romic (University of Zagreb, Faculty of Agriculture)
The workshop "Food Production, Control and Valorization" was chaired by Ewa Rembialkowska (WULS, Warsaw), Carmen Socaciu (USAMV, Cluj-Napoca)
Two presentations on running / suggested educational projects within CASEE were presented during the final session:
The full scientific programe was combined with a number of very attractive social events: The participants were invited to the AGRARIA- International Trade Fair for Agriculture, Food Industry and Animal Husbandry, one of the most important meeting places for farmers, professionals and decision-makers of the Romanian agri-business. Excursions to the Saline in Turda, the Jidvei Castle and vineyard and a Transilvania tour offered plenty of opportunities to explore the beautiful landscape and rich culture of Romania.
Further details on the social programme
Further information is also available on the
conference site
created by USAMV